Most people build up their dream homes in their minds. As rewarding as it can be, building your dream home can be very challenging, complicated and overwhelming too. That's where Mulberry steps in to help realize your dream into a reality.
To begin, we understand the location of your plot, its surroundings and climatic conditions of the region and create distinctive styles to make your home a masterpiece. The lifestyle of your family along with the likes and preferences of its members, help us determine the most suitable style of home for you, be it a Balinese Chalet, a Hawaiian or Spanish Villa or a new age farmhouse that embraces country living with modern technology. We understand the vibe and the kind of experience that you as a client are expecting from your living abode. On the basis of that we design, curate, engineer, construct and furnish your home and help convert your fantasy into reality.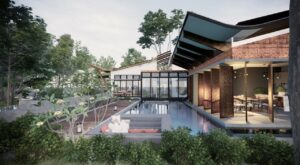 Mulberry is exclusive. Every wall here is a piece of art, e.g., a stone cladded wall will give a castle like aura to your home, stunning wall mouldings can be created with different natural materials to suit the mood of your home, rustic panelling can give cabin like vibes to your abode. Every floor at Mulberry is unique in its craftsmanship and has its own personality that sets it apart. The use of handcrafted wall tiles in exquisite designs, styles, colours and textures tastefully enhances the look of your home.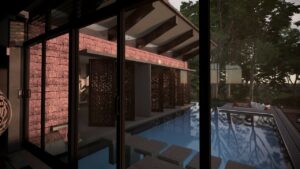 Mulberry villas have double heightened living spaces that not only add drama to your home but are a great way to increase natural light and make rooms appear more spacious. Domed skylights,
multi-story atriums and large windows invite plenty of natural light into the threshold of your homes. We curate futuristic designs that seamlessly intertwine the outdoors and indoors, with mini lawns or cascading waterfalls.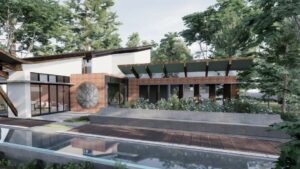 At Mulberry, we believe that our bath spaces are truly a sanctuary where we pamper ourselves. We convert bathrooms into a wellness zone that reaffirms the fact that self-care is vital along with accentuating artistic dimension.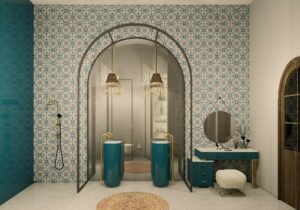 Every Mulberry villa is accompanied by a swimming pool with an open deck to spend leisure hours with your family and friends, manicured gardens with gazebos and barbecues for outdoor celebrations and social entertainment. Additionally, our villas also come with staff quarters and car parks.